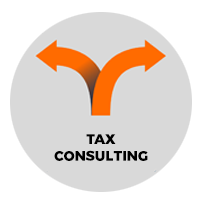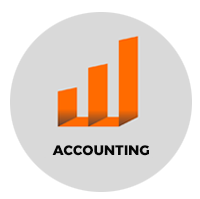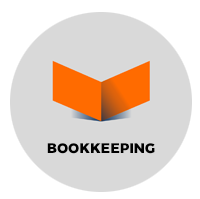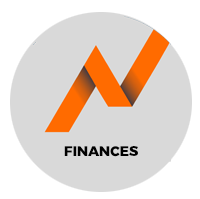 ACCOUNTING SERVICES
---
The basic set of accounting services is fully harmonized with the Law on Accounting and other relevant regulations and contains the following:
keeping the general ledger (financial accounting);
keeping analytical books;
commodity accounting;
calculation of production by norms and costs
calculation and recording of VAT and other tax liabilities;
preparation of the final account (financial statement) for sole traders, micro and small legal entities;
compilation of the tax balance and tax return for corporate income tax (companies, associations, etc.), as well as the tax balance and tax returns of sole traders;
representing our clients before the competent authorities;
business financial analysis – Ratio analysis of financial statements;
monthly reporting in Serbian and English with specific content and according to specifically required internal procedures of clients etc.
CALLCULATION OF ALL INCOME OF INDIVIDUALS
---
 calculation of salaries and all types of remuneration;
preparation of orders for payment of personal employees' income;
providing documentation required for all types of refunds and obtaining decisions from the competent authority;
calculation of taxes and contributions for founders of companies (compilation of "OD-O" forms);
dividend calculation;
preparation and filing of the "PPDG-2R" form (annual personal income tax)
calculation of all non-employment contracts (service contracts, supplementary work contracts, copyright contracts, contracts for vocational training and development);
calculation of lease of real estate and movable property
calculation of taxes and contributions for founders of companies (compilation of "OD-O" forms)
FINANCIAL OPERATIONS
---
In addition to the mentioned financial operations related to calculation of salaries and benefits, we also perform the following services in the field of financial operations:
personnel records (drafting of employment contracts, registrations, terminations, changes)
cash RSD and foreign currency operations with commercial banks;
interest calculations in debtor-creditor relationships;
completing all necessary forms in the field of foreign exchange statistics and theirs filing to foreign exchange statistics (DI-1, DI-2 and else);
calculation of travel orders at home and abroad.
OTHER SERVICES
---
Establishment, amendment and termination for taxpayers;
Tax and financial consulting;
Developing and filing a property tax return;
drafting accounting rulebooks and accounting policies rulebooks, normative acts and other guidelines;
Preparation of specific documents – Decisions, as necessary supporting documentation for legal and accounting formulation and articulation of current business in accordance with relevant regulations;
Communication with auditing companies and preparation of documentation of our clients for the purpose of their financial statements audits.
Address:
Veda Group d.o.o. Belgrade
Žička 7
11118 Belgrade
Serbia
Telephone:
+381 11 40 48 330
+381 11 40 48 332
E-mail:
Working hours:
Week days 8 a.m. – 4 p.m.