Welcome to the website of the accounting, finance and tax consulting company Veda Group
On this site you can find information on the company and the services we provide.
VEDA GROUP d.o.o.
Accounting, Finance and Tax Consulting Company Veda Group was founded on 25/10/2007 as a follower of the Veda agency, which had been in business since 1994. Our clients are micro and small companies, sole traders and associations of citizens.
OBJECTIVE, PURPOSE AND MISSION OF MODERN ACCOUNTING
Accounting has one of the most important roles in every company. The accounting task is to make evidence and record each documented business change. Although, at the first sight, it seems a mundane and routine job, the reality is quite different. Accounting is much more than a simple technical service, or a pure chronicle of business events of a company. It is the right hand to the management of the company in making the right business decisions by providing full range of information to them, and in order to achieve the optimum compromise in the sense that these decisions are as much in the interest of the company as possible, and yet not contrary to the relevant legal regulations.
External accounting services include much more than just bookkeeping (personnel records, employment policies, financial operations, financial statements analysis etc.), and in the contemporary sense, they more and more often have the so-called legal role (interpretation of regulations, development of supporting legal documents and else).
Due to all the above, management of a modern company is getting to understand this role in a proper way, not as a "cost", and especially not as a "necessary evil" of a company, but as its long-term smart investment, and as a very strong ally on the way to achieving the best possible business results in a constantly turbulent economic environment.
It is with this mission exactly that VEDA GROUP is here for you, to assist you in an expert and professional way to overcome efficiently many obstacles on the often tough path.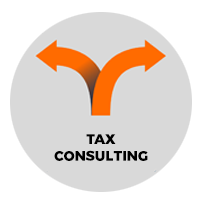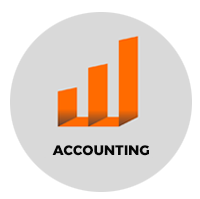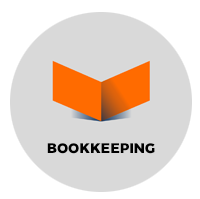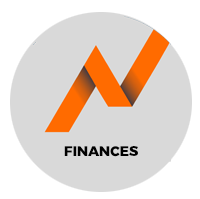 ACCOUNTING SERVICES
---
The basic set of accounting services is fully harmonized with the Law on Accounting and other relevant regulations and contains the following:
keeping the general ledger (financial accounting);
keeping analytical books;
commodity accounting;
calculation of production by norms and costs
calculation and recording of VAT and other tax liabilities;
preparation of the final account (financial statement) for sole traders, micro and small legal entities;
compilation of the tax balance and tax return for corporate income tax (companies, associations, etc.), as well as the tax balance and tax returns of sole traders;
representing our clients before the competent authorities;
business financial analysis – Ratio analysis of financial statements;
monthly reporting in Serbian and English with specific content and according to specifically required internal procedures of clients etc.
CALLCULATION OF ALL INCOME OF INDIVIDUALS
---
 calculation of salaries and all types of remuneration;
preparation of orders for payment of personal employees' income;
providing documentation required for all types of refunds and obtaining decisions from the competent authority;
calculation of taxes and contributions for founders of companies (compilation of "OD-O" forms);
dividend calculation;
preparation and filing of the "PPDG-2R" form (annual personal income tax)
calculation of all non-employment contracts (service contracts, supplementary work contracts, copyright contracts, contracts for vocational training and development);
calculation of lease of real estate and movable property
calculation of taxes and contributions for founders of companies (compilation of "OD-O" forms)
FINANCIAL OPERATIONS
---
In addition to the mentioned financial operations related to calculation of salaries and benefits, we also perform the following services in the field of financial operations:
personnel records (drafting of employment contracts, registrations, terminations, changes)
cash RSD and foreign currency operations with commercial banks;
interest calculations in debtor-creditor relationships;
completing all necessary forms in the field of foreign exchange statistics and theirs filing to foreign exchange statistics (DI-1, DI-2 and else);
calculation of travel orders at home and abroad.
OTHER SERVICES
---
Establishment, amendment and termination for taxpayers;
Tax and financial consulting;
Developing and filing a property tax return;
drafting accounting rulebooks and accounting policies rulebooks, normative acts and other guidelines;
Preparation of specific documents – Decisions, as necessary supporting documentation for legal and accounting formulation and articulation of current business in accordance with relevant regulations;
Communication with auditing companies and preparation of documentation of our clients for the purpose of their financial statements audits.
BUSINESS SUCCESS IS NOT A COINCIDENCE!
We do all the bookkeeping and administrative work, thus enabling you to focus on your own business. We are proactive in our work, always available and client-oriented.
WITH QUALITY WORK WE STRIVE TO CREATE LASTING VALUES!
By caring for each individual client, we create a lasting partnership, filled with mutual trust. We pay special attention to each of our clients, so that they have a very clear sense that they are in a place where someone takes care of their company, where with a lot of respect they will receive expert and professional service and assistance.
We are constantly investing in hardware and software, which meet the needs of fast data entry, production of various reports and secure archiving. Our offices are arranged in such a way that our employees have a quality and safe work, and our client enjoy a pleasant stay.
NEWS
on accounting, finances and tax consulting
Address:
Veda Group d.o.o. Belgrade
Žička 7
11118 Belgrade
Serbia
Telephone:
+381 11 40 48 330
+381 11 40 48 332
E-mail:
Working hours:
Week days 8 a.m. – 4 p.m.